If you're looking to head to the beach over the weekend, you'll be met with near-optimal conditions – sunny (but hazy) skies, breezy conditions, and moderate seas.
There are no marine-specific alerts, watches, or warnings in effect from the Trinidad and Tobago Meteorological Service at this time.
Seas Forecast For Trinidad and Tobago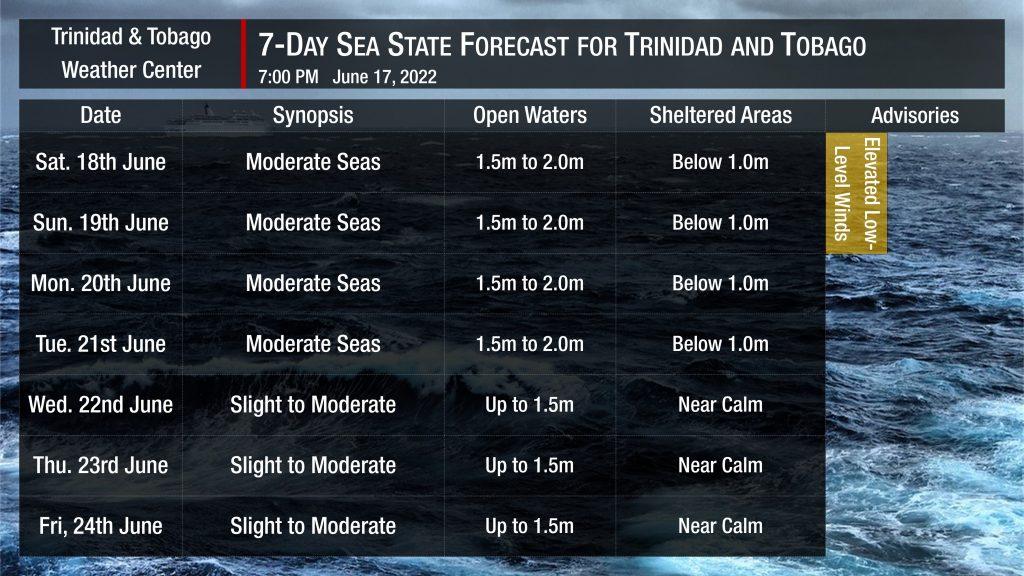 In sheltered areas, waves are forecast to be near or below 1.0 meters, becoming near calm by the middle of next week.
Winds are forecast to be moderate to fresh through the next several days, with sustained winds between 10 to 20 knots from the southeast to the northeast.
Generally, seas in open waters will remain moderate through the next seven days. In open waters, waves are forecast to generally be up to 2.0 meters through this week, becoming slight to moderate from Wednesday with open water waves up to 1.5 meters.


Saharan Dust will continue affecting T&T. Dust haze will gradually diminish through late Sunday, with another surge set to arrive by late Monday. Horizontal visibility may dip as low as 6 kilometers outside of shower or thunderstorm activity.