With five days still to go, August 2022 has become the wettest August on record at Crown Point, Tobago, with records dating as far back as 1946. As of 2:00 PM Friday, August 26th, 2022, this month has accumulated 332.9 millimeters of rainfall at Crown Point, Tobago. This has broken the monthly rainfall record for August set back in 2007 with a rainfall total of 317.1 millimeters.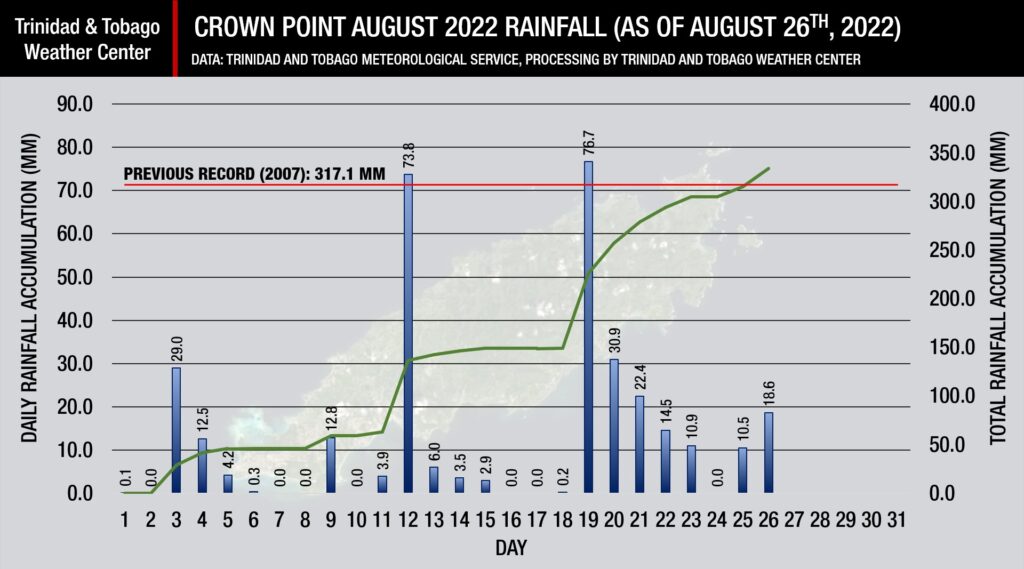 Much of this past month's rains occurred in the last seven days, associated with Tropical Waves 30 through 32, the surface to low-level troughs, and the Intertropical Convergence Zone across the country. The wettest day occurred on August 19th, with 76.7 millimeters of rainfall recorded at Crown Point, also marking the wettest day for the year in Tobago to date.
August is generally the third wettest month on average (1991-2020) for Tobago, with an average monthly rainfall of 168.7 millimeters. August 2022 to date has already surpassed this average by 164.2 millimeters, the third consecutive year of above-average rainfall in Tobago.
Ultimately, these high rainfall totals across Tobago have led to saturated soils. While reservoir levels have benefited, additional rainfall across Tobago through the remainder of the 2022 Wet Season may lead to the increased potential for street/flash flooding, fallen trees, landslides, and rockfalls across the island.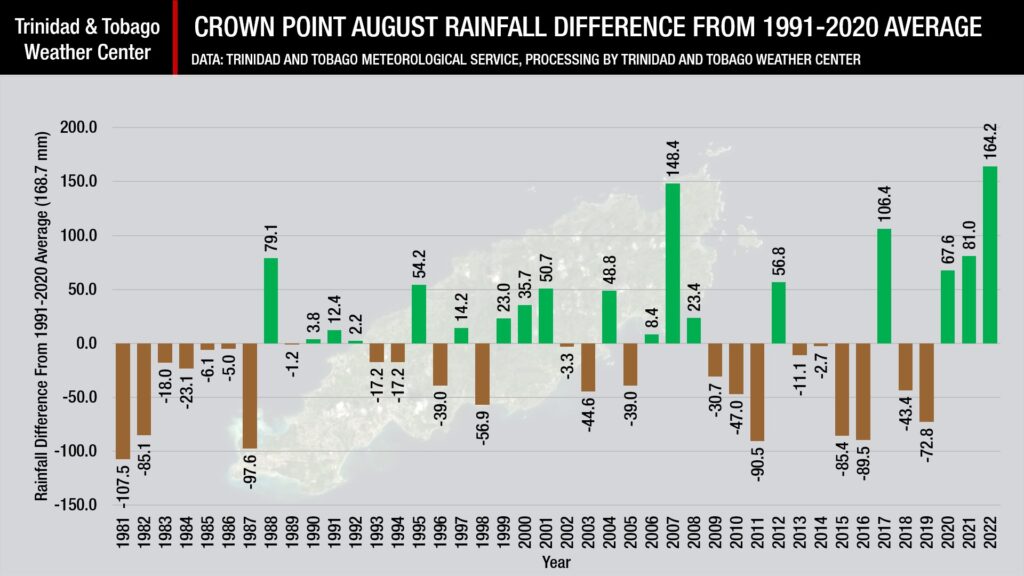 The Trinidad and Tobago Meteorological Service, in their three-month Rainfall and Temperature Outlook for August through October 2022, issued on August 20th, forecast a moderate change for near-normal rainfall. Their forecast indicated rainfall accumulations between 145 to 341 millimeters across Trinidad, with totals between 157 and 300 millimeters across Tobago.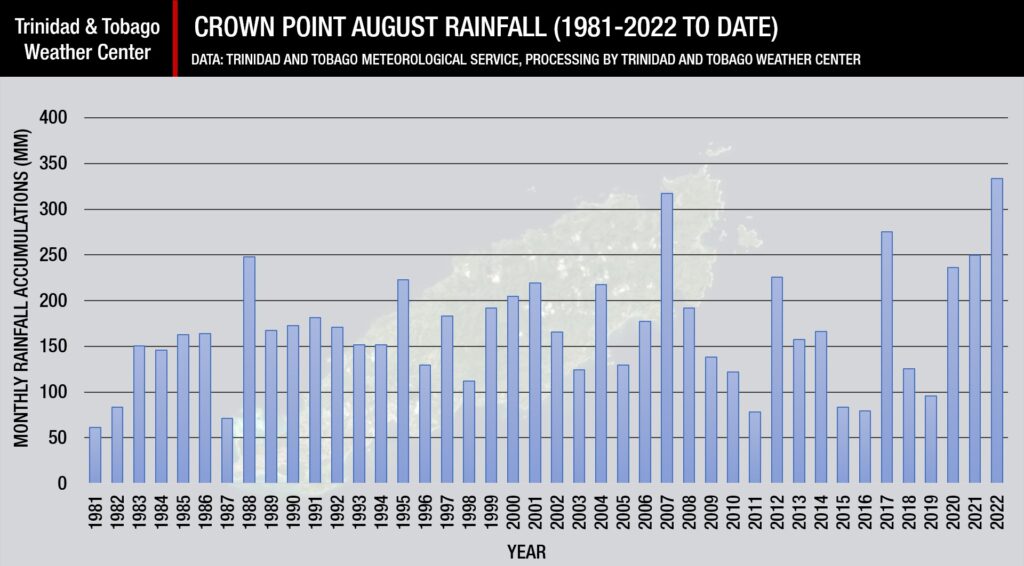 Meanwhile, rainfall accumulations at Piarco as of 2:00 PM on August 26th stand at 200.1 millimeters. For the climate reference period 1991-2020, August is the wettest month, with an average monthly rainfall total of 255.3 millimeters. The wettest August accumulated 464.7 millimeters of rainfall.
Floods, Landslides Affect Tobago On Friday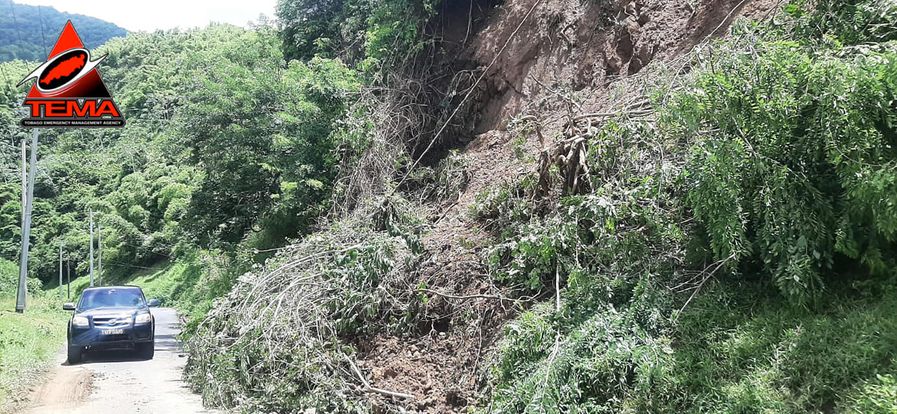 As inclement weather continues to affect both islands, strong thunderstorms and heavy showers affected Tobago on Friday. Crown Point recorded peak sustained winds at 28 KM/H with gusts to 44 KM/H on Friday morning, with rainfall totals of 18.6 mm at Crown Point and 24.13 mm at an unofficial rain gauge at Bethany, Tobago as of 3:00 PM.
The Tobago Emergency Management Agency has reported the following incidents: