T&TEC is now estimating a restoration time of 11:30 PM for Trinidad following sporadic power outages across the island. However, as demand increases by early Wednesday morning, load shedding may be possible, resulting in additional outages.
Full update from T&TEC's Corporate Communications Manager, Anabelle Brasnell:
"The other independent power providers (IPPs) are providing additional capacity to serve the customers who are currently affected by the outage, and we anticipate in approximately 2.5 hours those customers should be back on supply.
However, we should note that within the early morning, when the demand again increases and customers are using more electricity, we anticipate that we may need to once again institute load shedding to be able to manage the available electricity supply.
We ask customers to conserve electricity and reduce the usage of appliances that require large capacities, such as air conditioning units and water heaters. this will assist in managing the load."
Earlier Story
---
A partially collapsed electricity transmission tower is responsible for sporadic power dips and outages across Trinidad on Tuesday night.
According to Corporate Communications Manager at the Trinidad and Tobago Electricity Commission (T&TEC), the T&TEC grid has suffered a "major systems disturbance" due to a "significant landslide in the Rousillac area."
She explained that a 220-kilovolt (KV) transmission tower along the Union Estate-Gandhi Village has partially collapsed, taking approximately 30% of customers across Trinidad offline.
This tower allows for the transport of electricity from Trinidad Generation Unlimited (TGU) in La Brea, Trinidad's largest power generation plant. As a result of the collapse, TGU is no longer supplying the island's grid with electricity.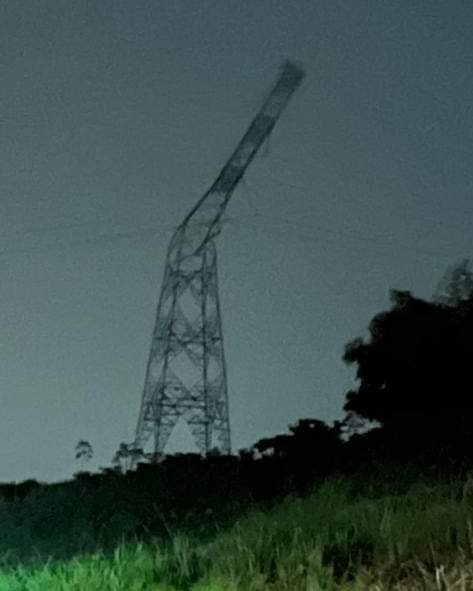 T&TEC engineers are currently assessing the situation, and load shedding is taking place. Speaking to Guardian Media earlier tonight, T&TEC's General Manager gave a preliminary estimate of power restoration by 10:00 PM Tuesday. An update will be provided by T&TEC within the hour, as of 8:30 PM.
Outages have been reported in the following areas:
Freeport
Maloney
Diego Martin
Tunapuna
Rousillac
Carapo
Mafeking
Malabar
Palmiste
Chaguanas
Marabella
Tarouba
Laventille
Cunupia
Longdenville
St Augustine
New Grant
Port of Spain
Paramin
Arouca
Macoya
Siparia
St Helena
Mt Hope
Carenage
Petit Valley
El Socorro
Fyzabad
Sangre Grande
Rio Claro
Gran Couva
Las Lomas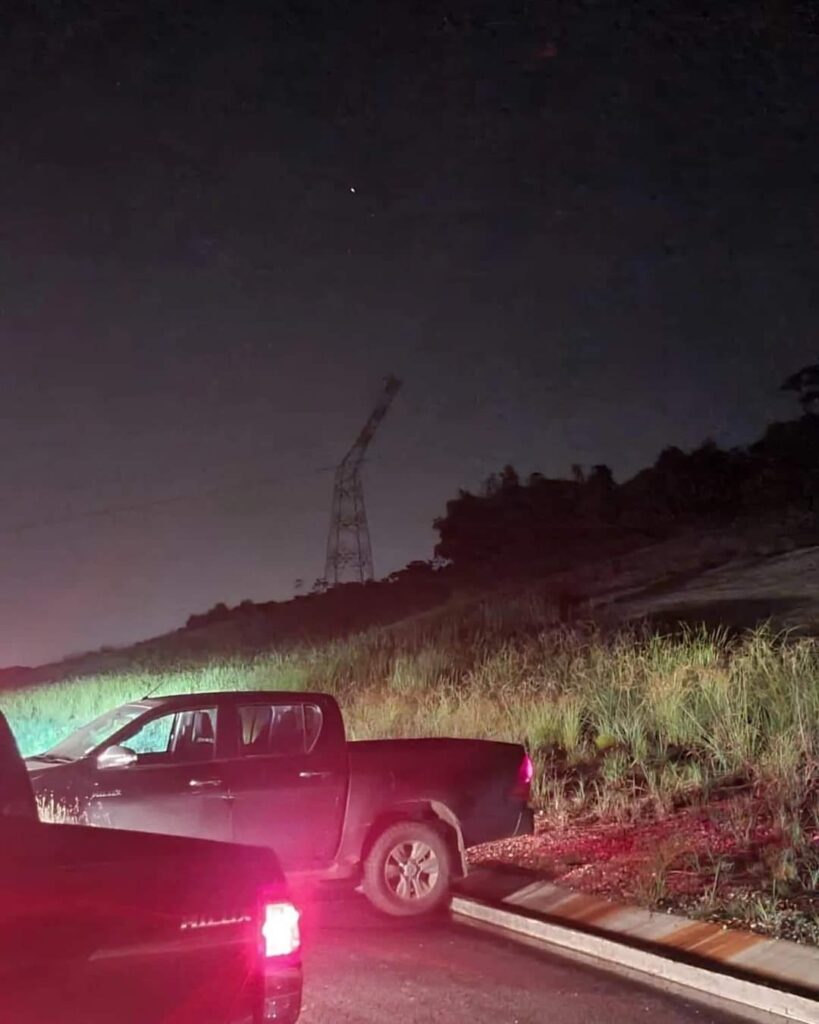 If this transmission line sounds familiar, a fungus-affected Palmiste tree fell on a T&TEC 12-kilovolt line in Rousillac on February 16th, 2022, which then fell on this same 220-KV line and knocked out Trinidad's entire electricity system in 3.6 seconds, causing a 12-hour blackout.
Just ten days ago, a large area outage occurred across Trinidad as a result of a power generation issue.