On the afternoon of the 4th March 2018, a severe thunderstorm dumped torrential rainfall across Trinidad's northern half, producing gusty winds, dangerous lightning, and hail. This single thunderstorm produced over four times the average March rainfall within a few hours at Piarco, Trinidad, causing March 2018 to be the wettest March on record for the island. This was the first thunderstorm recorded in March across Trinidad since 1972.
What happened?
March is known to be one of the driest months during the Dry Season in Trinidad and Tobago. In La Niña years, dry seasons in T&T can be wetter than average, particularly when trough systems traverse the islands.
On the 4th March 2018, an induced low-level trough was present across Trinidad and Tobago, progressing westward. The trough brought moisture and instability from equatorial regions of South America with a pronounced wind shift. During this day, winds were predominantly light and mainly from the southeast.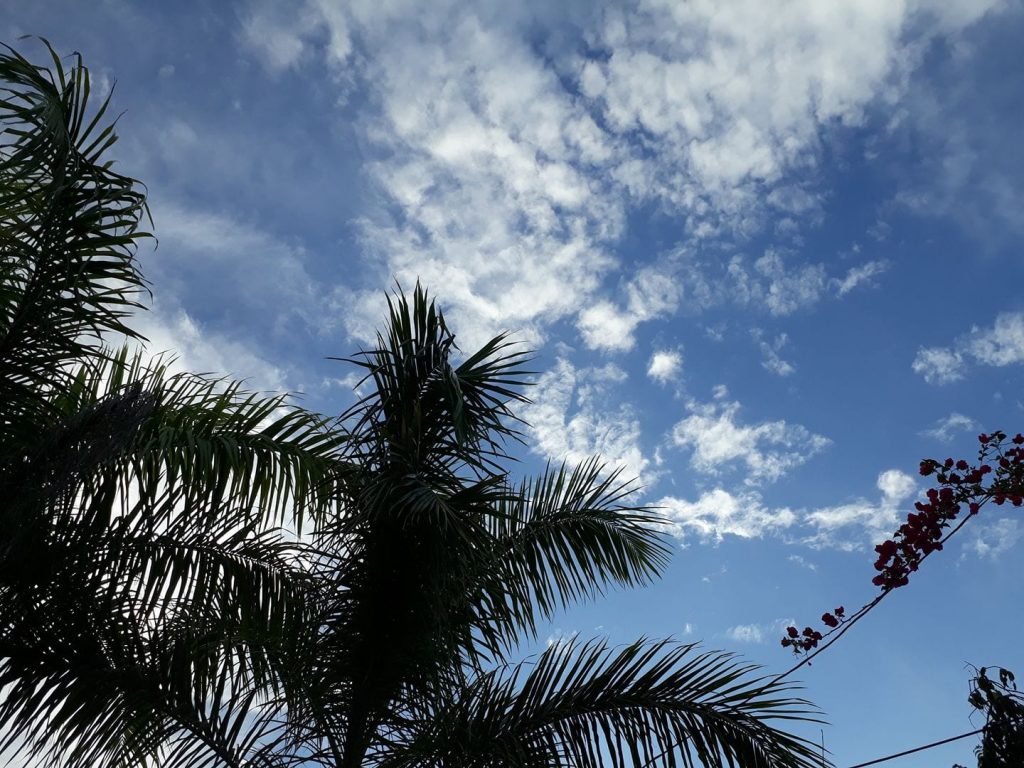 With a mostly sunny day, light winds, ample moisture, and instability, T&T's local climatic effects triggered the development of isolated showers, mainly along the southern-facing slopes of the Northern Range.
As the afternoon progressed, a mix of sea breeze convergence and orographic effects allowed heavy showers to develop along Northern and northwestern Trinidad from 12:30 PM. Street and flash flooding began.
Though the low-level flow pushed moisture toward the northwest from the southeast, mid- to upper-level winds were from the southwest to the northeast. These competing flows at different levels of the atmosphere allowed the activity to drift eastward toward interior Central Trinidad, bringing its heavy rainfall and allowing moisture to feed into the convective system.
By 2:40 PM, a rare March thunderstorm not only developed but became severe. The convective system produced torrential rainfall at Piarco, producing 136.5 millimeters of rainfall that day. 167 lightning strikes were recorded by the Trinidad and Tobago Meteorological Service (TTMS) within a 15-minute period.
Winds gusted to 30 knots (55.5 KM/H) at Piarco International Airport. Pea-sized hail was also reported in the Piarco area, quickly melting as it fell onto the warm surface.
By 3:15 PM, the TTMS issued an Information Bulletin, warning of additional inclement weather over the next 24 hours. Information Bulletins were part of the TTMS' alert system before the new system rolled out in 2018.
At 4:00 PM, torrential rainfall persisted across Trinidad's northern half, with activity gradually moving eastward with numerous reports of flooding and wind damage.
By 5:00 PM, the thunderstorm that wreaked havoc across Trinidad had substantially weakened, with light rain persisting over a few areas.
The Impacts
Since heavy rainfall began in the north and northwest of Trinidad, those were the areas to experience impacts first. Street flooding was reported in Downtown Port of Spain, along Wrightson Road, and in Morvant, where parts of the Priority Bus Route became impassable to most vehicles. Flash flooding also impacted several roadways in Barataria and Morvant.
2:15PM Sunday 4th March 2018: Flash flooding is ongoing in Barataria and Morvant along the PBR, making the roadway temporarily impassable.

Posted by Trinidad and Tobago Weather Center on Sunday, March 4, 2018
Major thoroughfares were also impacted, with flooding on the shoulder and the leftmost lane of the eastbound Beetham Highway and Churchill Roosevelt Highway's leftmost lane near Macoya. As activity shifted further east, flooding was reported in St. Augustine, Tunapuna, Bamboo #2 and Bamboo #3, Trincity, Caroni, D'Abadie, Arouca, Tacarigua, and Oropune Gardens.
The Airport Floods
The torrential rains overwhelmed Piarco International Airport's drainage system with video of water entering the airport's check-in area through the underground drains.
Flooding forced the Airports Authority of Trinidad and Tobago to temporarily close the domestic terminal, citing "serious flooding" in and around the airport's North Terminal and South Terminal buildings.
No Escape for Central Trinidad
Street flooding was reported in Chase Village and Chaguanas, with flash flooding in Carapo. According to the Couva/Tabaquite/Talparo Regional Corporation, houses were flooded in Madras Road, Brazil, and Las Lomas.
The Corporation also reported 10 incidents of roofs being blown off homes in their area of responsibility.